When it comes to what customers expect from businesses, there are a few things that are always at the top of the list.
In this article, we will discuss 13 of the most important ones.
Keep in mind that what customers want can vary depending on the industry and demographic you are targeting, but these seven items should be a good starting point.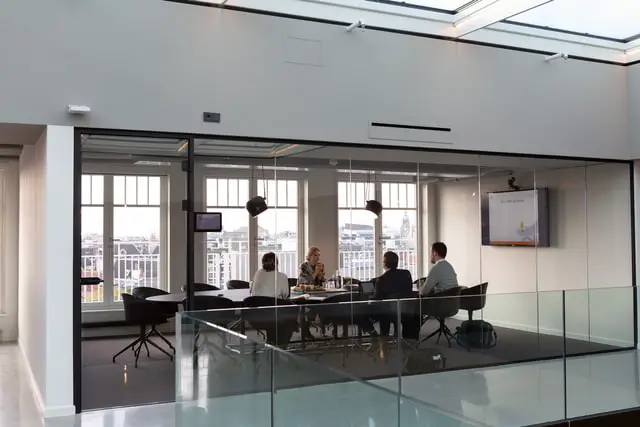 So what do customers expect from a business?
Let's find out.
13 Top Things Customers Expect from Any Business
A Product or Service that meets their needs
Quality Products
A Variety of Products to choose from
Fair Pricing
A solid Brand and Reputation
An easy and efficient purchase process
Customization / Personalization
Innovation and New Ideas
Accurate and timely Communication
Respectful treatment
Convenient location
Polite staff
Useful Customer Service that cares
Let's dive into each of these in some detail.
1. A Product or Service that meets their needs
So, what do customers expect from a business? Most of all, they expect the business to provide them with a product or a service that solves their problem and meet their needs.
If the customer does not feel that the business has met their needs, then they are likely to take their business elsewhere.
This is why it's so important for businesses to understand what their customers want and to provide them with what they need. If businesses can do this, then they are likely to keep their customers happy and retain their business.
If you're not sure what your customers want, then it might be a good idea to ask them directly. Conduct surveys or simply ask them. Find out how what your customers look for when making a purchase.
By doing this, you can get a better understanding of what they are looking for and what you need to do to meet their needs.
2. Quality Products
Customers want to know that they are spending their money on a quality product.
They will often research a company before doing business with them to understand what kind of products and services they offer. They will read product reviews to see if any other customer has complained about product quality.
A business must be able to provide high-quality products and services in order to keep customers satisfied.
Of course, the definition of quality varies from product to product and from customer to customer. But at the minimum, the product must function as promised and as expected by the customer.
3. A Variety of Products to choose from
Everyone likes choice. No customer wants to think they were forced to buy the only product available or had to select from a few products even though the product they selected perfectly met their needs.
All customers like to have choices or at least the illusion of a choice.
Having variety and choice allows them to find the product that is best suited for their needs. Having a wide selection also gives customers the opportunity to compare prices and features before making a purchase.
Businesses that offer a diverse product lineup are more likely to attract new customers and keep their current customers coming back for more.
4. Fair Price
Customers expect to be charged a fair price for the products they buy from a business. This means that businesses need to find a balance between what they charge and what their customers are willing to pay.
Charge too much and you will lose customers, charge too little and you will struggle to make profits. Understanding the major influences on pricing in your industry and finding the right price point that customers feel is fair, is essential for a successful business.
Customers expect businesses to offer competitive prices. This means that the business should be priced reasonably when compared to other businesses in the area. If a customer feels like they are overpaying for goods or services, they will likely take their business elsewhere.
5. A solid Brand and Reputation
A company's brand is its identity and what it represents to the public. A strong brand will make a customer feel confident about doing business with that company because they know what to expect in terms of quality, service, and values.
Additionally, a reputable company is one that has been around for a while and has a good history of satisfied customers. When a customer knows that a business is reliable and has a good reputation, they are more likely to feel comfortable doing business with them.
6. An easy and efficient purchase process
Customers want to be able to purchase what they need as quickly and as easily as possible.
For an online business, this means having a well-organized website and an online shop with clear categories and easy-to-use search functions. It also means offering multiple payment options and providing customer service if any problems arise.
Businesses that make it easy for customers to buy what they need are more likely to make a sale.
For brick-and-mortar businesses, it means having an organized and well-stocked store with helpful employees who can answer questions and assist customers in finding what they need. It also means accepting various forms of payment and providing good customer service.
Customers will appreciate any effort you make to make their shopping experience easier and more pleasant.
7. Customization / Personalization
Many customers appreciate the ability to customize or personalize the products or services they buy. This can be as simple as choosing the color of a product, to adding a personal message on a card or gift.
When businesses offer this level of customer service and engagement, it often results in stronger customer loyalty and word-of-mouth marketing. In fact, according to Statista, 90% of consumers find marketing personalization appealing whereas according to SmarterHQ, 72% of consumers say that they only engage with personalized messaging.
So it's no surprise that a growing number of customers expect both customization and personalization in their dealings with a business.
8. Innovation and New Ideas
Customers want businesses to be innovative and come up with new ideas. This could be something as simple as a new product or service, or it could be a different way of doing things.
When businesses are able to innovate, it shows that they are keeping up with the times and that they care about their customers' needs. Customers will appreciate the effort that a business puts into making their experience better.
Innovation can also help businesses stay ahead of the competition. If other businesses are not innovating, then a business that is will have an edge over them. This can lead to more customers and higher profits.
9. Accurate and timely communication
Customers value accurate and timely communication from a business because it allows them to stay up-to-date with what's happening with their order and helps them make quick decisions.
When a customer has to wait several days for a response to their inquiry, it can cause frustration and lead to them taking their business elsewhere.
By providing accurate and timely communication, businesses can ensure that customers are happy and more likely to remain customers.
This includes responding to emails, social media messages, and phone calls in a timely manner. It involves keeping customers updated on the status of their order or service request.
Failing to communicate with customers can result in lost sales, negative reviews, and decreased loyalty.
10. Respectful treatment
Customers want to be treated with respect, and they will go elsewhere if they feel that they are not being given the attention they deserve. This includes everything from how employees speak to customers on the phone to the way a company interacts with its customers on social media.
Mutual respect is the key to a strong customer-business relationship. When customers feel that they are being heard and that their concerns are important, they will be more likely to return in the future and recommend the company to others.
Respectful treatment is one of the most basic things customers expect from a business, and it's also one of the easiest ways to show your customers that you care.
11. Convenient location
Customers expect businesses to be conveniently located. This means that the business should be easy to find and have ample parking. If a customer has to drive out of their way or spend a lot of time looking for your business, they are less likely to return.
Convenience also means giving customers the option to purchase online. If a customer can't find what they're looking for in your store, give them an option to purchase it on your online store. If you don't, they'll likely purchase what they are looking for from a competitor.
12. Polite staff
Customers expect employees to be polite and helpful.
This includes politely answering any questions the customer may have and providing assistance when needed. Many customers expect employees to be dressed neatly and professionally and to be greeted as they enter the store or office. Rudeness or unprofessionalism can quickly turn customers away.
Proper employee training in customer service can help ensure that your staff understands how to interact with customers especially in the event of a customer getting upset.
13. Useful Customer Service that cares
When customers reach out to businesses, they expect a few things in return. Specifically, they expect the business to be useful and helpful.
This means that customer service should be available and easy to use, as well as effective at solving customer problems.
In addition, businesses need to go above and beyond to provide an excellent customer experience. This includes anticipating customer needs, responding quickly to inquiries, and following up on orders.
Customers often cite good customer service as a key point that they evaluate when making a purchase decision.
Summary
Customers expect many things from a business. From a quality product that meets their needs to a personalized experience for a fair price. From a broad range of products to choose from to a useful customer service department.
Different customers in different industries will value different things. You need to find out what your customers care about.
Understanding what your customers expect from your business is the first step in creating marketing programs that cater to customer needs and innovation and product development strategies that help you stay one step ahead of evolving needs.