Airlines target a variety of markets depending on the route they are flying and the services they offer.
Some airlines target business travelers, while others target leisure travelers. There are airlines that only focus on long-haul flights while regional airlines only cover short distances. And then there are budget carriers that target price-sensitive customers. For example, a budget airline like Spirit Airlines has a very different target market than an international carrier like British Airways.
In this article, we will explore the target market for airlines by reviewing different types of airlines, types of customers or passengers, and the key factors that influence the customer's choice of one airline over another.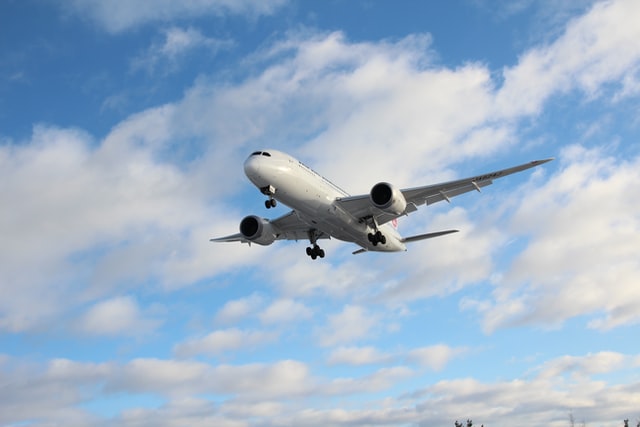 Types of Airlines
Airlines can be broadly classified into the following categories:
Long-haul airlines
Short-haul airlines
Regional airlines
Budget carriers
Private airliners
Long-Haul Airlines
These are the big international carriers that fly long distances, often across multiple continents. They typically offer all classes of travel, from economy to first class, and target business travelers as well as leisure travelers. These airlines usually fly between major city pairs and offer a wide range of in-flight services, including meals, drinks, entertainment, and Wi-Fi.
Some of the most popular long-haul airlines include British Airways, Emirates, Lufthansa, Air France, United Airlines, American Airlines, KLM and Singapore Airlines.
Short-haul Airlines
Short-haul airlines target customers who are looking for a quick and convenient way to travel between two cities. These airlines typically offer fewer in-flight services than long-haul carriers and have a more limited network. Some of the most popular short-haul carriers include Southwest Airlines and Alaska Airlines in the United States and Ryanair and EasyJet in Europe.
Regional Airlines
Regional airlines are airlines that operate within a specific region, such as North America or Europe. They offer a limited number of routes and services, typically between smaller cities. Regional carriers often have agreements with larger airlines to provide connecting services to their destinations. Some examples of regional airlines are Air Malta, Air Dolomiti, Olympic Air and Air Wisconsin. Some of the larger carriers also have their regional airline subsidiaries like United Express and KLM Cityhopper.
Budget Airlines
Budget airlines target price-sensitive customers who are looking for the cheapest way to travel. These airlines offer no-frills services and often have fewer flight amenities, such as in-flight entertainment and meals. They also have a more limited network than full-service carriers. Some of the most popular budget airlines include Spirit Airlines, Allegiant Air, Frontier Airlines, Ryan Air and Easyjet. Budget airlines are almost always short-haul airlines.
Private Airlines
Private airlines are used by individuals or business executives to fly on their own schedule. They are not available for public charter and are not subject to the same regulations as commercial airlines. There is a growing market for shared private airlines so much so that this market has sprung online platforms for private jet sharing like Wingly and Shared Charter.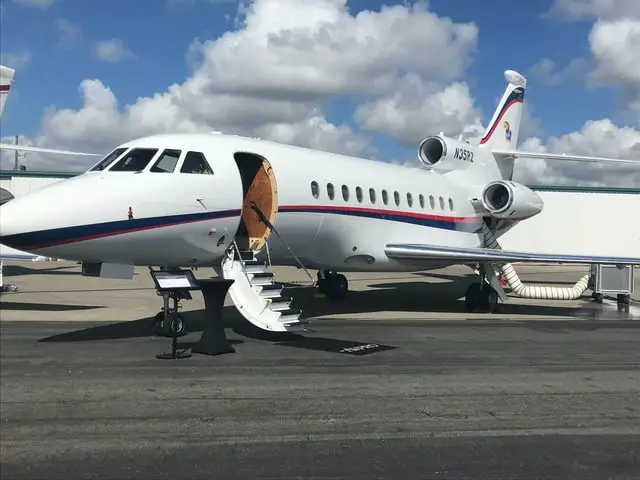 The Target Market for Airlines: Airline Passenger Segmentation
Airline passengers can be classified into the segments listed below.
Single Travelers
Families with small children
Group Travelers
Elderly Travelers
Business Travelers
Leisure Travelers
Note that some passengers can fall into more than one segment. For instance, a single traveler could very well also be a business traveler.
Single Travelers
Single travelers are people who are traveling alone. They may be doing so for business or leisure reasons, but they do not have any companions with them on the flight. Single Travelers are typically looking for the quickest and most convenient way to travel. They are often willing to pay a premium for flights that offer more amenities, such as Wi-Fi, in-flight entertainment, and power outlets.
Families with small children
Families with small children are a key target market for airlines. These families are often looking for flights that offer good value for money, as they are often traveling on smaller budgets per head than single travelers. Families with small children also tend to prefer airlines that offer child-friendly amenities, such as in-flight entertainment and meals.
Group Travelers
Group travelers are people who are traveling together in a group. They may be doing so for business or leisure, but they usually have at least one other person with them on the flight. Group travelers can be attracted to package deals including flight, hotel and meals and will often book through travel agencies.
Elderly Travelers
Elderly travelers tend to prefer comfort if they can afford it. Sometimes they require special assistance getting to and from the aircraft and across the airport. Elderly travelers also tend to travel less and so may be willing to spend more on flights that offer a better experience. Airlines can target these passengers by offering discounted rates and special amenities, such as wheelchair assistance.
Business Travelers
Business travelers are people who are traveling for work-related reasons. They often have strict schedules to keep and need to book flights that offer the most convenient departure and arrival times.
They often have to travel at short notice and so they tend to book flights that offer more flexibility, such as refundable tickets and changeable dates.
Business travelers also often need to fly during peak hours, so they are willing to pay a premium for flights that offer more convenience. They also need to be able to work while they are in the air, so they often look for flights that offer Wi-Fi and power outlets.
Airlines habitually use price segmentation techniques to sell premium tickets to business travelers who are less conscious about the cost of the flight and are also more willing to upgrade themselves to business class or first class.
Leisure Travelers
Leisure travelers are people who are traveling for leisure or pleasure. They want to find flights that offer good value for money, as they may be traveling on a budget. They often have more time on their hands and are not as restricted by schedules as are business travelers. The exception to this is when leisure travelers are also small families in which case they may have travel date restrictions related to school holidays.
Leisure travelers are often attracted to destinations that offer a good mix of culture, relaxation, and nightlife. They may also look for flights that offer stopovers in interesting places so they can explore more places during the same trip.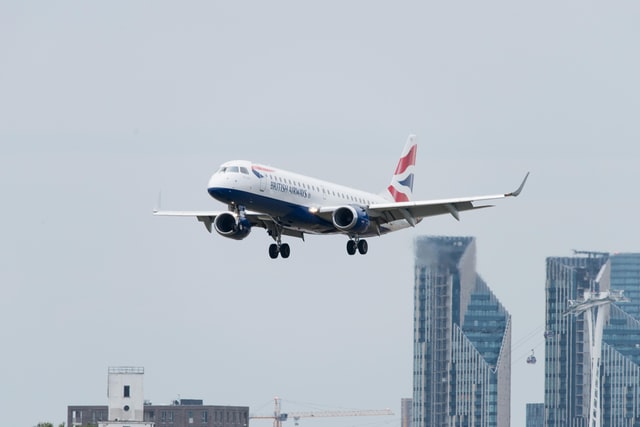 The Target Market for Airlines: How passengers choose an airline
Customers looking to travel someplace by plane will typically use the following factors to decide which airline to buy tickets on:
Flight to the desired destination
Timing
Price
Convenience and Access
Flying Comfort
Reputation
Safety record
Services and Amenities
Type of Aircraft
1. Flight to the desired Destination
Whether an airline flies to the traveler's desired destination or not is by far the most important question that anyone asks before choosing that airline. If an airline does not fly to the desired destination, then the customer will automatically choose another airline that does.
2. Timing
Some customers are willing to pay more for flights that have a convenient departure time or an arrival time close to their final destination. For instance, many business travelers need to travel for meetings on specific days and times and so they are willing to pay more for flights that depart at convenient times.
But the opposite is true as well.
One of the ways that budget airlines are able to offer low prices is by having awkward departure and takeoff times when it's cheaper for the airline to operate. Passengers are willing to endure 6 am departure times or 11 pm arrival times in exchange for low prices.
3. Price
Of course, price is always a factor when choosing an airline. Customers want to find the best value for their money. However, customers are often willing to pay more for flights that offer more convenience or a better flying experience. But only up to a point. Beyond a point, customers might look for multi-modal options. This means they may fly a cheaper airline to a nearby airport and then rent a car to get to their final destination.
Customers usually make a price/convenience comparison for the end-to-end journey and do not look at the flight cost alone. This means things like commuting to and from the airport, location of parking lots and easy access to airport shuttles also play a role in the final decision.
4. Convenience and Access
Convenience starts from the time customers begin the booking process. They want to be able to easily book tickets and check-in for their flights. They also want easy access to the airport and a smooth experience at the airport with short lines and little wait time.
Some customers are willing to pay more for an airline that offers a better flying experience, such as more legroom, early boarding, and access to lounge areas.
5. Flying Comfort
Customers also care about how comfortable they will be on their flight. They want to feel safe and secure during the flight, without feeling cramped or uncomfortable. This is especially true of long-haul flights, where passengers are often looking for an airline that offers a good flying experience with comfortable seats and in-flight entertainment.
6. Reputation
An airline's reputation definitely influences customer decisions. Everyone wants to fly with an airline that has a good reputation for safety, punctuality, and customer service.
For example, RyanAir in Europe has a reputation for being inexpensive and on-time. In fact, after every on-time arrival, they will make sure to announce it and let the passengers know.
An airline's reputation can also hurt its business, especially if it has had a recent safety incident.
Reputation can also extend to the quality of the service, the courteousness of the staff, and the cleanliness of the aircraft.
7. Safety Record
Safety is always a top concern for customers when choosing an airline. They want to know that they will be safe during their flight and that the airline has a good safety record. Airlines with strong safety records are often able to charge a premium for their tickets.
8. Services and Amenities
Finally, airlines offer a variety of services and amenities to their customers that can influence their decision-making process. These include things like in-flight Wi-Fi, extra legroom, early boarding, and airport lounge access. Airlines are always looking for new ways to differentiate themselves from their competitors and attract more customers. Offering extra services and amenities is a way airlines try to distinguish themselves from the pack.
9. Type of Aircraft
Many passengers care about the type of aircraft that will be used for their flight. Some people prefer flying on large body aircraft like the Boeing 747 or the Airbus 380 while others prefer smaller, more nimble aircraft.
Some passengers may have had a bad experience with a certain type of aircraft and would like to avoid it. Others may have read bad things about certain aircraft, like the electrical problem with Boeing's 737 Max.
While they cannot do much about it other than book with another airline, some passengers seriously consider the type of aircraft when booking a flight.
Summary
The Target Market for Airlines includes different segments of people who use different factors while deciding which airline to fly on.
Passenger segments include single travelers, families, groups, business travelers, and leisure travelers.
Travelers select a flight not based on the flight cost alone but also based on convenience, flying comfort, reputation, safety record, and the services and amenities offered by the airline. The type of aircraft is also a factor that some passengers consider while booking a flight.
Finally, different travelers will use different decision factors based on the type of flight, ie whether it is a long-haul flight or a short-haul flight and whether they are flying a budget airline or a full-service airline.