Selfie museums are all the rage right now, and for good reason – they're a lot of fun! In the world of Instagram where everyone is looking for a creative way to take a selfie, they can offer the right props and backdrops for the perfect selfie.
However, a selfie museum is a business. And like all businesses, there's always the question of profitability and a return on investment. So are selfie museums profitable? If you're thinking of starting a selfie museum, this question will, no doubt, be on your mind.
And the answer, as with all businesses is, it depends. Selfie museums can be sustainably profitable, but you need to make sure you have your ducks in a row.
In this article, we'll give you our 7 top tips to maximize your chance of having a profitable selfie museum business.
Keep reading!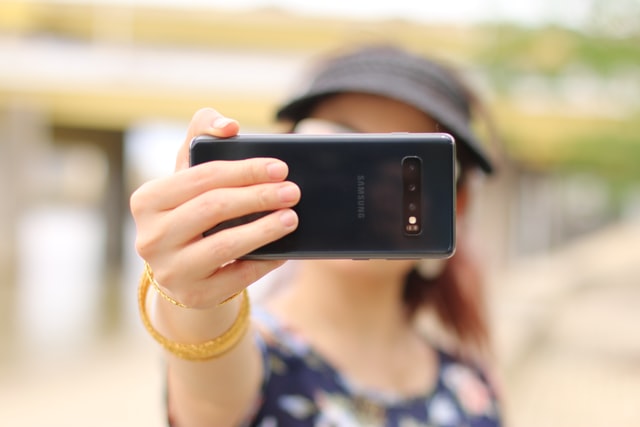 What is a Selfie Museum?
If you're considering starting a selfie museum you already know what it is. But for the sake of our discussion and to be sure we're on the same page, let's define the term.
A Selfie Museum is an interactive exhibit where people can take selfies with different props and backdrops. It's essentially a photo studio that people pay to visit, take photos and have some fun in.
They've become increasingly popular over the last few years as people look for creative ways to take photos of themselves.
Selfie museums can be found all over the world in major cities like Los Angeles, New York, London and Tokyo.
When are Selfie Museums Profitable?
Selfie Museums need high upfront investments and can have high fixed costs (mostly in the form of rent). And these costs are going to be on your books whether you have a single customer a day or whether you have a hundred.
And so selfie museums are profitable when they are able to attract a large number of customers on a regular basis throughout the year. A selfie museum that is seasonal will have a hard time making ends meet. This can be a problem in seasonal touristic locations.
A selfie museum that has significant ups and downs of footfall during a day or during a week (eg busy weekends, empty weekdays) will also have a hard time. The last thing you want is to turn away customers because you're fully booked at certain times and then be underbooked at other times.
The other half of the profitability equation that keeps a selfie museum profitable are its expenses. A selfie museum will have two types of expenses on its books – operational and depreciated.
Operational Expenses include rent, power, staff, fees and marketing & promotion expenses. Depreciated Expenses will include one-time setup costs like permits, contractors, website creation, and of course the props, backgrounds, lights, projectors and materials for the museum itself.
A Selfie Museum that is profitable is able to balance revenues against expenses. It finds creative ways to attract more footfall into the museum and converts browsers into customers. It uses pricing models that attract a broad range of customers. It finds ways to optimize operations to keep expenses low whenever possible without damaging the customer's experience.
In the next section, we'll cover 7 tips you must follow to have a profitable selfie business.
7 Essential Tips for your Selfie Museum Business
You saw in the previous section how essential it is for a selfie museum to ensure a regular flow of traffic to maintain profitability and to find ways to keep costs under control.
Here are 7 tips that are essential to having a profitable selfie museum:
Location, Location, Location
Regularly refresh Props and Backgrounds
Rely heavily on Social Media for Marketing
Create Memorable Experiences
Maximize Profits with Price Segmentation
Host Events
Negotiate hard with suppliers
Let's look at each of these tips.
1. Location, Location, Location
If there was one factor that could determine the success or failure of a selfie museum that would be its location.
The best selfie museums are located in areas with high footfall. This could be near a major shopping center, in a busy street, or even inside a department store.
Your challenge when choosing a location is to ensure that you have high visibility but without incurring high rents. The best way to achieve this is often by negotiating a short-term lease. This will give you the option to move to a better location if your current location does not work out.
Another way to keep costs down and still have high visibility is by finding Pop-Up locations. These are often vacant stores in prime locations that you can rent for a short period of time, usually a few months.
2. Regularly refresh Props and Backgrounds
Nothing puts off a customer more than seeing the same props and backgrounds month after month. A good selfie museum will have a system in place to regularly refresh its props and backgrounds, at least every few weeks.
This doesn't need to be expensive. You can often find new props and backgrounds by scouring garage sales, flea markets, and online marketplaces like Facebook Marketplace and Craigslist.
You could also consider offering more technology-based backgrounds including green rooms, projectors, and augmented reality. More on this later when we discuss customer experiences.
But the bottom line is this – keep offering new props and backgrounds so that you can bring back old customers who will return for a new selfie with a new background.
3. Rely heavily on Social Media for Marketing
Social media is perhaps the most powerful (and the least expensive) marketing tool that you can use to attract new customers to your selfie museum. You've already invested in attractive visuals. What better way to market your museum than to do it with photos of your amazing props and backgrounds.
Post these photos on Instagram and Facebook and start attracting followers. You can also use social media to run competitions and giveaways. This is a great way to generate interest in your selfie museum.
Another way to use social media is to create a hashtag for your museum. This will make it easy for your customers to tag you while sharing photos of their experience at your museum with their friends and followers.
And finally, you could also consider putting ads on google and facebook to drive very targeted traffic to your website.
4. Create Memorable Experiences
People are often willing to pay more for a unique and memorable experience. This is something that you can use to your advantage when pricing your selfie museum packages.
There are a number of ways to create memorable experiences at your museum.
One way is to offer themed props and backgrounds. For example, you could have Hollywood-themed props or props for different famous locations like the Eiffel Tower, the Statue of Liberty or the Leaning Tower of Pisa.
You could also use technology to create memorable experiences. For instance, you could use augmented reality to transport your customers to different locations or times.
You could create optical illusions like making it appear as if your customers are floating in the air or standing on top of a building.
Or you could have a green screen or green room and offer to superimpose your customers into different famous photos or paintings.
Another way to create memorable experiences is by offering customer service that goes above and beyond:
This could be something as simple as providing a free drink with every purchase or giving out discount vouchers for future visits.
You could give each customer a free souvenir photo or a complimentary photo album to store their selfies in.
Or you could offer a loyalty card scheme where customers can earn points for every visit and redeem them for discounts or freebies.
The sky's the limit when it comes to creating memorable experiences at your selfie museum. The important thing is to be creative and think outside the box.
You want to do everything possible to make your customers come back to your selfie museum again and again.
5. Maximize Profits with Price Segmentation
Price segmentation is a pricing strategy that involves creating different price points for different customer types. This is an effective strategy to cater to different budgets and attract a broader range of customers.
Here are 6 ways in which to use price segmentation for a selfie museum:
Have a basic package that includes entry to the selfie museum and one free souvenir photo.
Have an upscale package that includes entry to the selfie museum, unlimited use of props and backgrounds, a complimentary drink, and a professional photo album.
Offer a discount for students or seniors.
Offer a premium package for those customers who are willing to pay more for an enhanced experience.
Offer a lower price for customers who are willing to buy a package – for example, a package of four tickets for the price of three.
Charge more at peak hours and charge less during off-peak hours. This is a great way to encourage more customers to visit during quieter times. As we saw earlier, it's important to ensure that there is a regular and even footfall throughout the day to maximize your chances of profitability.
Remember this: you can maximize profits using price segmentation by understanding the different segments of your target market and being a little bit creative about how you charge each of them.
6. Host Events
Events are a great way to generate interest in your selfie museum. They also provide an opportunity to upsell customers on premium experiences.
One type of event you could host is a themed party. For example, you could host a Halloween party or a New Year's Eve party. You could also offer package deals for birthday parties and other special occasions.
In fact, you could use Occasion Segmentation to run marketing campaigns targeting just those potential customers who have a special occasion like a birthday or an anniversary coming up.
Another type of event you could host is a meet-and-greet with a celebrity. This would be a great way to generate interest and attract new customers.
7. Negotiate hard with suppliers
As with any business, it's important to negotiate hard with suppliers. This will help you to get the best possible price for the products and services you need.
One way to do this is by shopping around and comparing prices from different suppliers. Another way to get a better price is by bulk buying. This will give you more negotiating power with suppliers.
Another idea could be to lease instead of buy. This could be a more cost-effective option in the short term. It can also give you the chance to see if a particular prop or background is attractive to customers. If it isn't you can give it back. If it is, you could cancel the lease and simply buy it.
Finally, don't be afraid to walk away from a supplier if you feel like you're not getting a good price. There are plenty of other suppliers out there who will be willing to give you a better deal.
Summary
So when are selfie museums profitable? Like all businesses, a selfie museum can be profitable with the right balance between customer footfall, pricing strategies, cost control, and risk mitigation.
In this article, we've laid out 7 tips that can help your selfie museum business. Of course, there are no guarantees. These 7 tips by themselves will not ensure profitability but they can surely increase your chances of having a profitable selfie museum.
Remember that location is key. If you set your selfie museum in the middle of nowhere, it's going to be hard to attract enough customers to cover your costs. You also want to create memorable experiences by offering many different types of props, backgrounds, lights and always updating these so that existing customers have a reason to return. You want to be sure to segment your market and charge different prices to different segments to maximize your profits. And finally, to keep a lid on costs you must negotiate hard with suppliers and keep looking for new suppliers till you find one that fits your quality and budget.
Selfie museums can be a great way to make money, but only if they are well-run and are profitable. By following the seven essential tips in this article, you can give your selfie museum the best chance of success.
Good luck!